FEATURES
Accounting system
Follow financial data in an automatized billing and invoice system. Manage logistic documentation in a precisely structured way. DRUS accounting system frees up your time on every single working day.
Repairment tracking
Fault detection, arrival at the service, beginning and end of repairment - DRUS tracks the whole downtime of your vehicle and shows you where the process could be optimized for efficiency.
Spare part classifier
No matter if you have 10 or 1 000 vehicles, DRUS makes it easy to track all spare part availability, price changes, and warranties. You'll be able to analyze which parts perform better and cost less.
BENEFITS
Less paperwork
DRUS saves time for fleet owners and vehicle services by automatically managing invoices, bills, and receipts online. Afterward, just a few clicks and your accountant will receive the necessary documents.
Reduced downtime
Every minute, when your vehicle is stuck in the service and not moving, costs you potential income. With DRUS you'll be able to spot and eliminate maintenance bottlenecks to increase the uptime of your fleet.
24/7 data availability
No matter where you are, you can access DRUS system and get the data you need instantly from your desktop or smartphone. Assign permission to as many responsible parties as your company needs.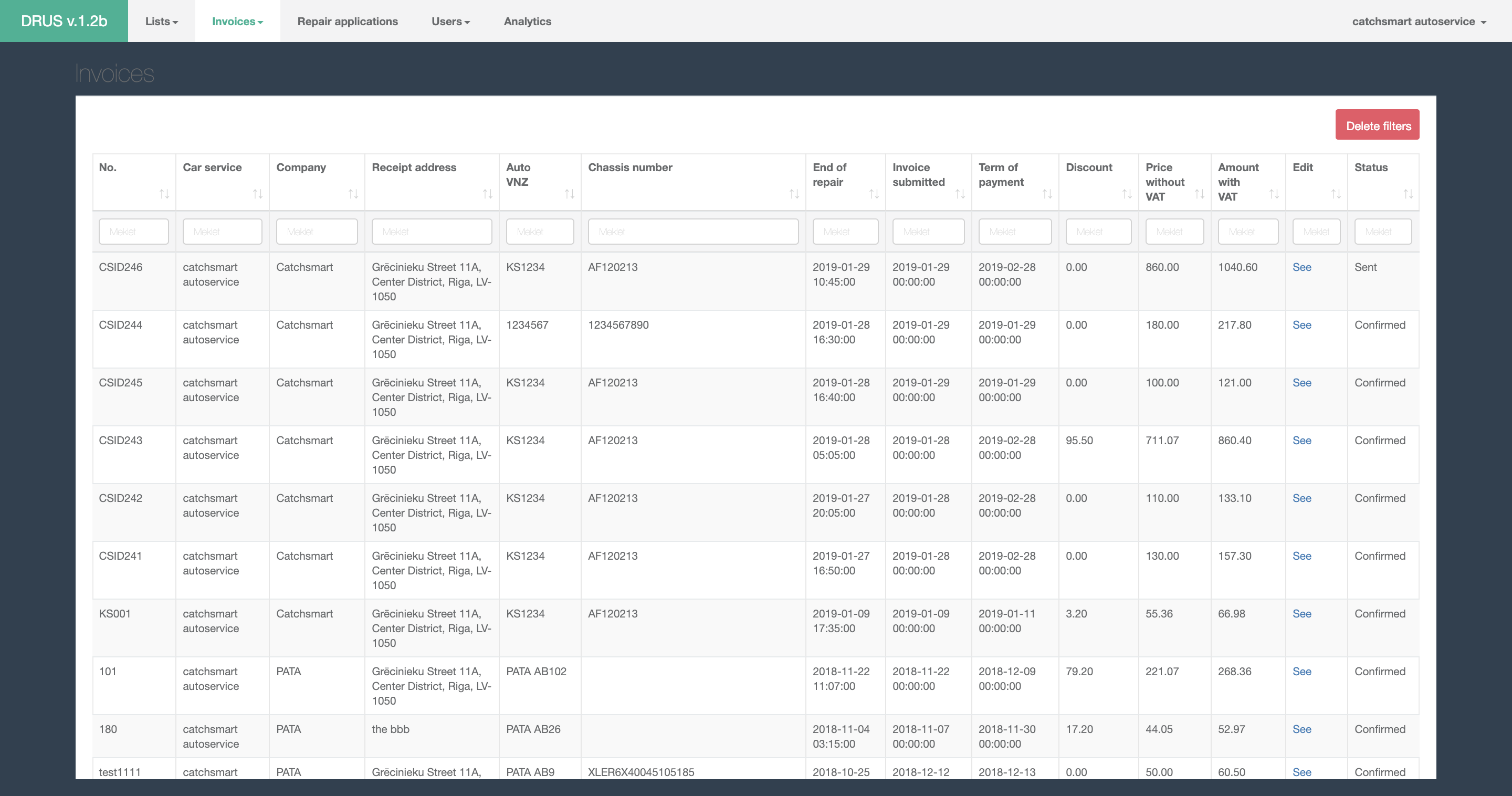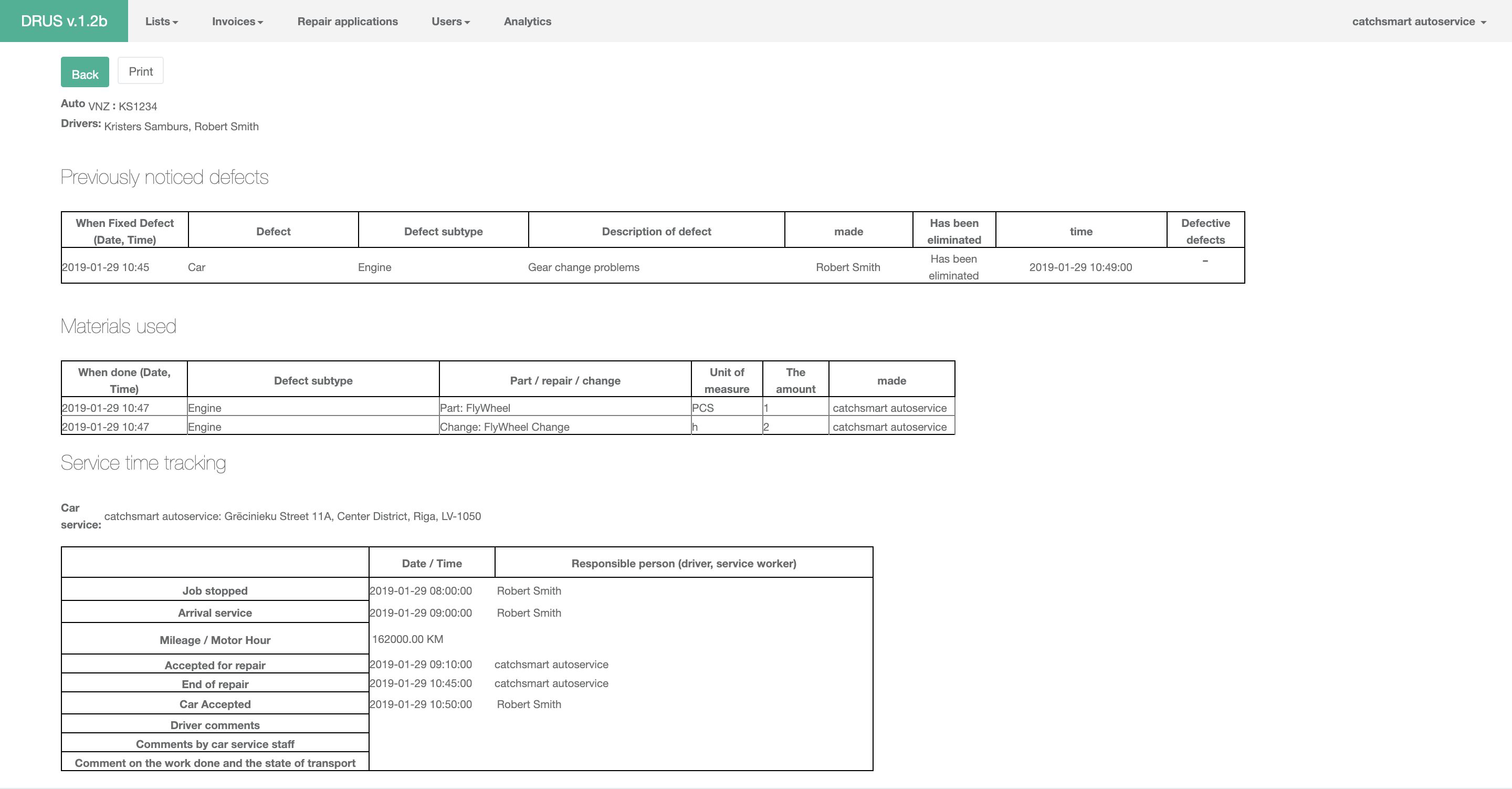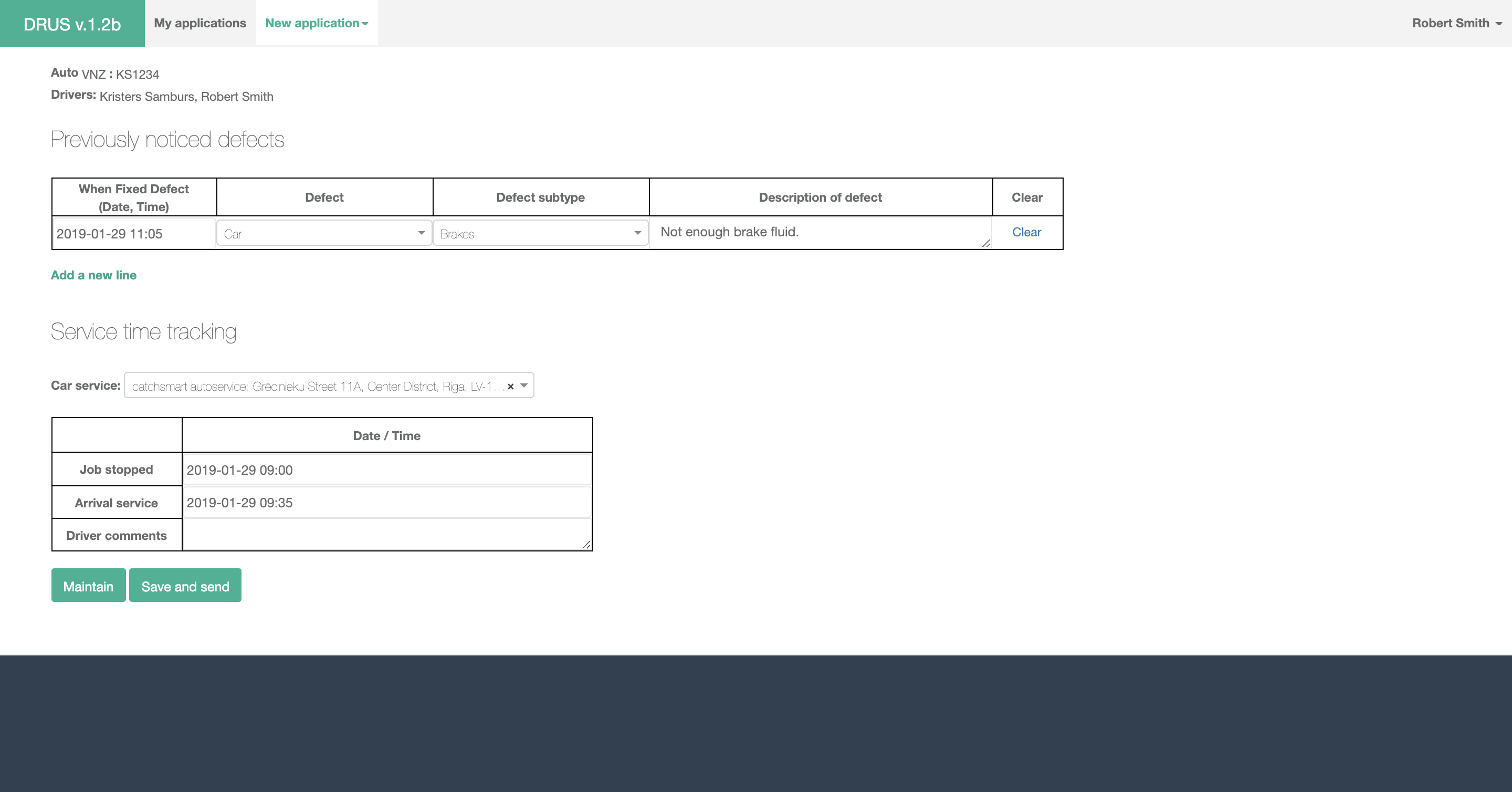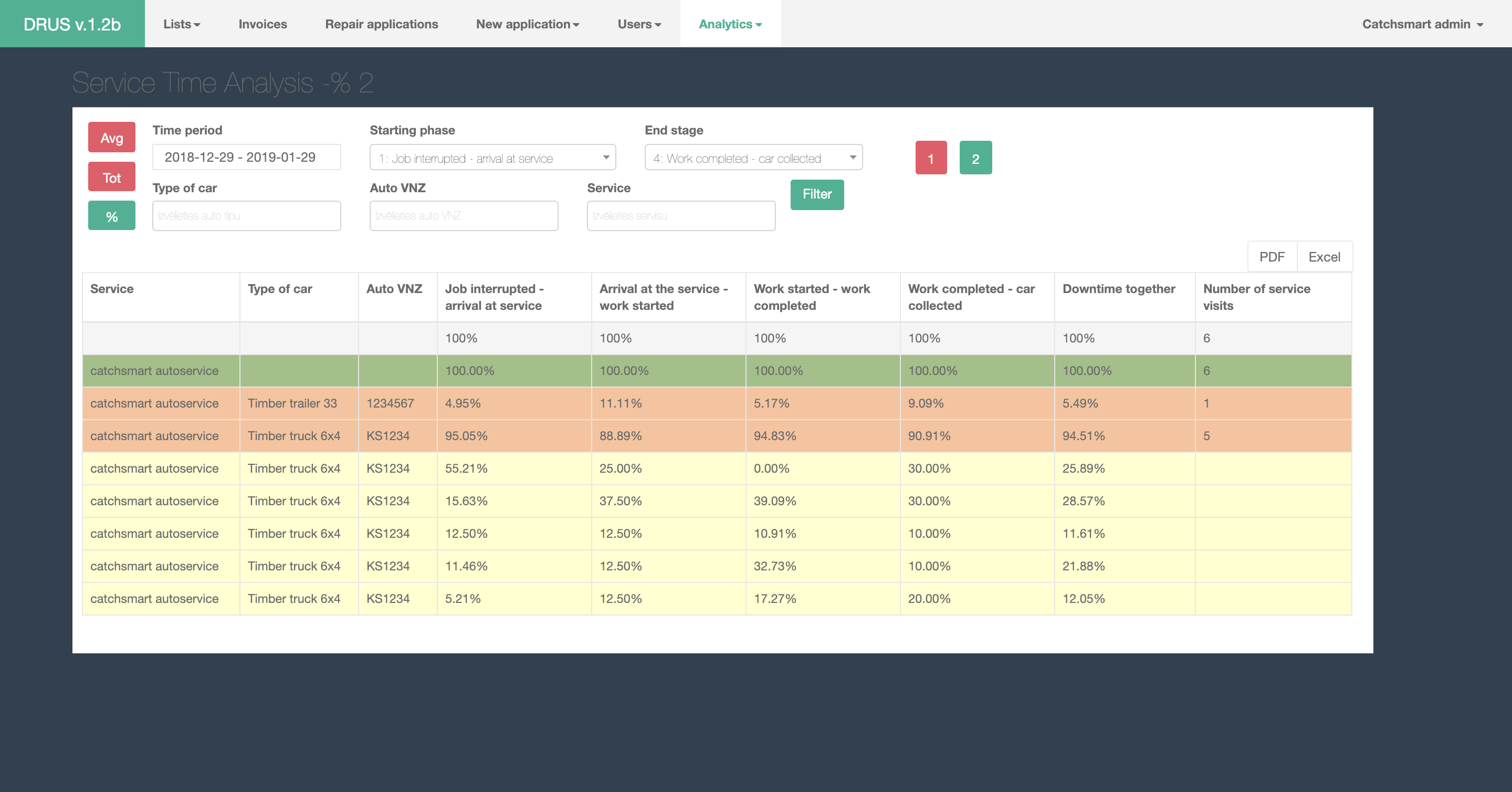 BOTH PARTIES COVERED
Vehicle services:
Create and import repair orders
Repair planning and management
In-depth service data analytics
Integration with the warehouse
Automatically send out reports
Corporate fleets:
Oversee all past and present repairs
Track the prices of all the spare parts used
Track the frequency and usefulness of repairs
Integration with ERP and similar systems
Analyze the condition of all fleet vehicles
Monitor costs and view reports
Frequently Asked Questions